Medical Billing Services
To provide error-free billing services, medical billing companies need expert back-office support in the healthcare industry. An error-free bill ensures that all medical services will be fully reimbursed and results in clean file submissions. We have expertise working with medical billing to provide a variety of back-office support services.
Our professionals remain current with the constantly changing healthcare laws. Despite changing regulatory requirements, we produce high-quality services by combining our most recent knowledge and expertise.
We rely on cutting edge technology as a specialist back-office service provider to cut down on operational backlogs. This increases the likelihood of making more money.
We Cut Through Medical Billing Challenges to Keep the Revenue Flowing. Here's How.
Detailed Healthcare Back-Office Service Procedure We Adhere To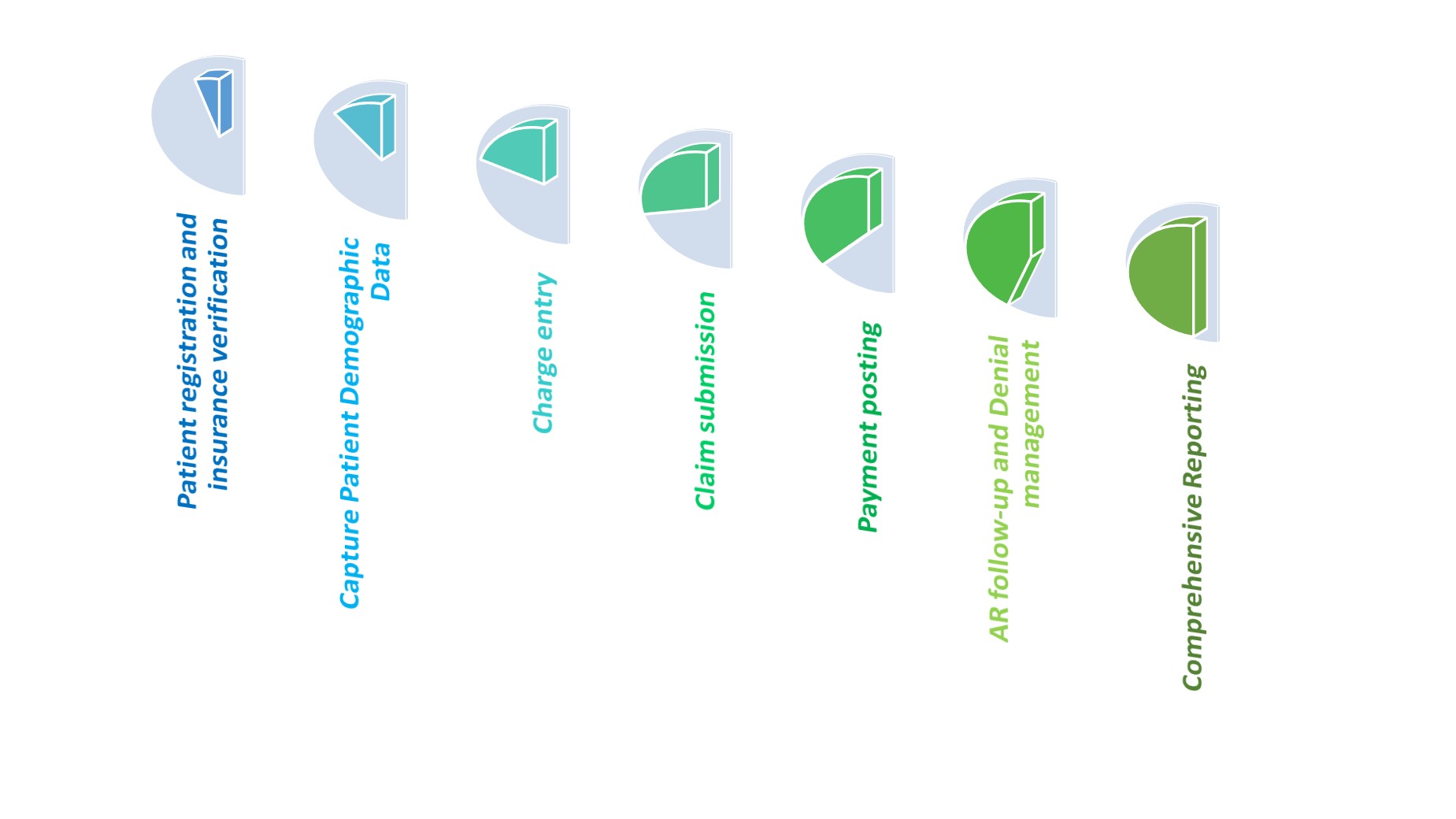 Medical billing is the process of submitting and following up on claims with health insurance companies or government-funded programs to receive payment for healthcare services provided to patients. Medical billing involves several steps, including:
Patient registration and insurance verification - The First step of our Support Process is to obtain the patient's personal and insurance information to verify eligibility and coverage for medical services.
Capture Patient Demographic Data - We gather all the crucial demographic information, including gender, date of birth, ethnicity, zip code, and blood type, and then we separate it for efficient record-keeping and additional research.
Charge entry - Our Experts enter the codes, along with the services provided and correct dollar value, into the billing system to generate a claim.
Claim submission - Before electronically submitting the bills in their appropriate format, we run quality checks to ensure that all the data complies with the payer's requirements.
Payment posting - We check to see if the amount paid by the payer matches what the doctors charged in money. The medical billing system then receives the payment via electronic posting.
AR follow-up and Denial management - Our skilled team follows up with insurers to find out the details behind short payments or payment rejections. To support the invoice and request a larger refund, we use the EHR.
Comprehensive Reporting - To properly assess incoming cash flow, we evaluate your electronic health records (EHR) and deliver important reports and insights. A thorough Explanation of Benefits (EOB) statement is included.